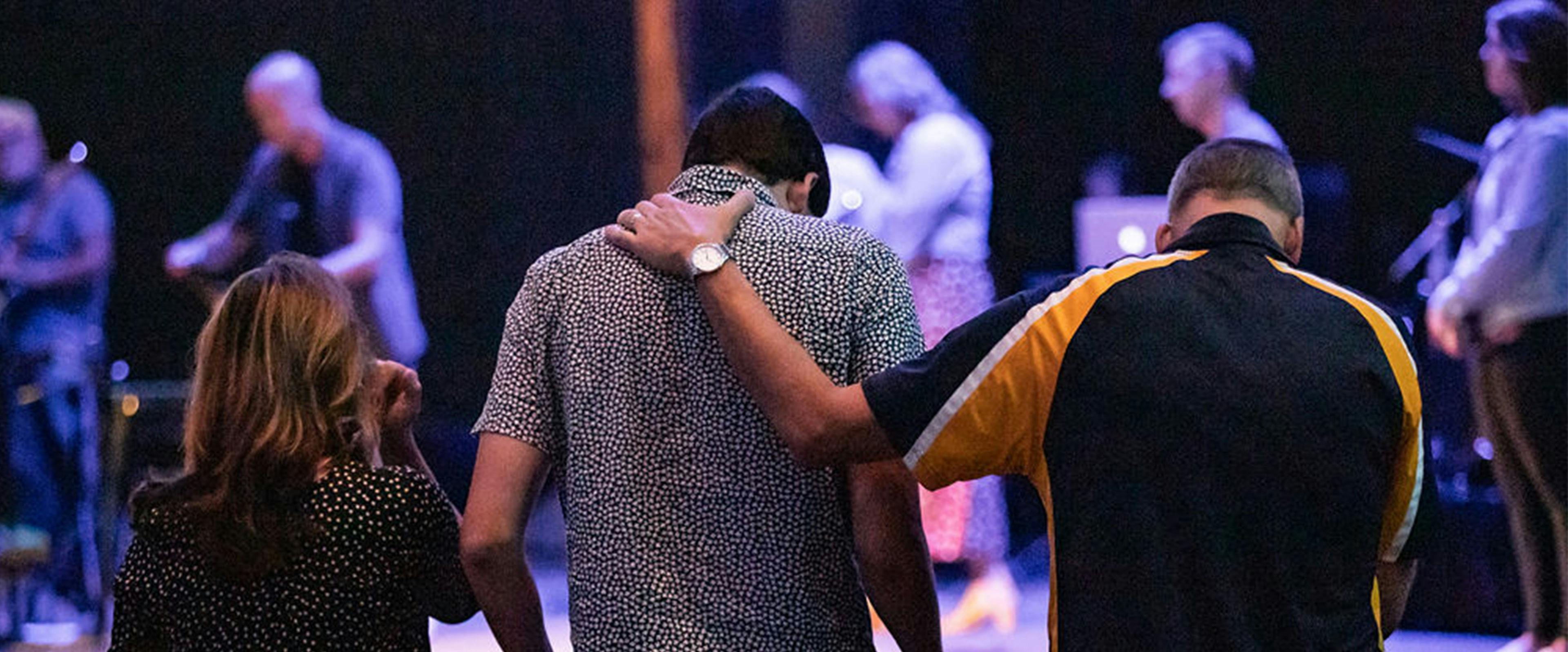 Care
A life lived for God promises great rewards, but often includes great sorrow as well. Our Care Ministry exists to provide spiritual help and guidance to those facing difficult moments and seasons in life. We believe the church flourishes as we reach people with care and compassion, reflecting Jesus Christ to all people.
We want to be there for you.
Whether you need someone to pray with you, someone to visit you or a loved one, someone to offer biblical guidance, or someone to be a support through end-of-life circumstances, there are people here ready to serve you and your family.
How we offer care & support
Prayer 
Prayer is powerful. We want to intercede for anyone who requests prayer by taking these things to the Lord. When you submit a prayer request, our dedicated Prayer Team will commit to pray for your request, and our deacons will follow up with you if needed/requested.    
Hospital visitation 
We know that a hospital stay can be nerve-wracking. If you or a loved one is preparing for a stay in the hospital and you would like to arrange for a visit from one of our deacons, please let us know. When a hospital visit is requested, you can expect a deacon to stop by during standard visiting hours (with your approval) and spend 5-10 minutes with you to see how you are doing, share from God's Word, and pray with you.  
Funerals
For anyone who has experienced the loss of a family member, we want to be there for you. While you always have the option of holding an end-of-life ceremony at any local funeral home, our facilities are available to members and attendees of The Chapel in Green to accommodate funeral requests. 
Addiction
If you or a loved one is caught in the grip of addiction or substance abuse, there is hope for recovery. Let us recommend faith-based treatment programs and behavioral-health service providers in your area.
Mental Health
If you or a loved one are struggling with anxiety, depression, or mental health, there is hope for healing. Let us recommend Christian counselors and mental-health service providers in your area.
Support Groups
You are not alone in your struggles. Whether you're working through grief, adjusting to life as a widow, or working to overcome addiction, there are people who want to support you and walk with you through it. Check out our collection of support groups and experience the encouragement of belonging to a community of believers who understand.
Coaching & Counseling
We want to provide encouragement and guidance to anyone that is facing a challenge they need help navigating. We have a group of mature, trained Christians who will meet with you and help you focus on what steps you can take to move forward, while encouraging you with wisdom and guidance from the Bible. This doesn't replace professional counseling, but can be a helpful stepping stone toward healing. We can also help you connect with recommended counselors in the area based on the needs you have. 
The people behind the ministry
These resources wouldn't exist if it weren't for the men and women who have stepped up and committed to love the people of the church in their time of need. We refer to these people as our deacons and deaconesses, and they're the ones who have dedicated their time and hearts to providing support for you through prayer, visitation, comfort, and more.
Serving in care
In addition to our deacons and deaconesses, we also have a large team of people that commit to covering our people and our church in prayer! It's a great way to jump in and serve in Care Ministry from wherever you may be.
GriefShare
The Care Ministry Team
Brett Faris
Pastor of Care
Sarah Wahl
Administrative Assistant