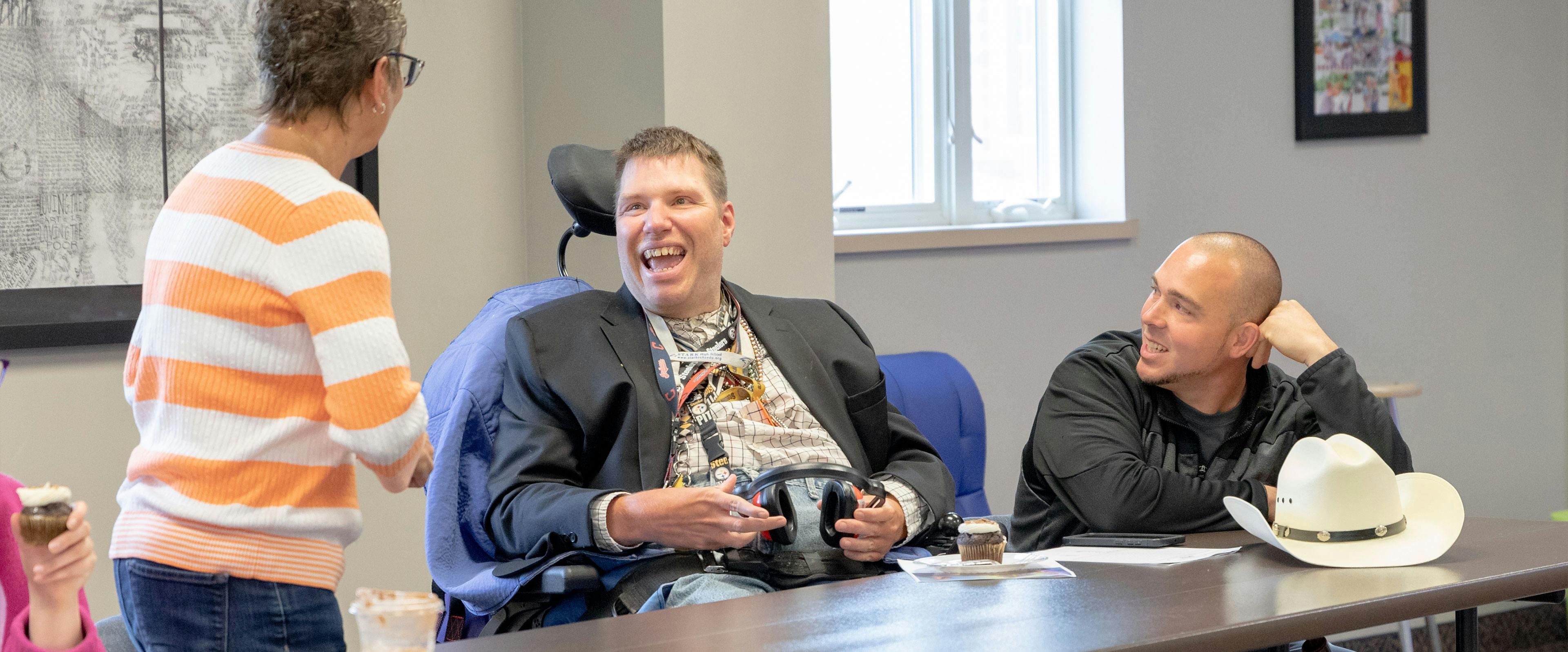 Special Needs Ministry
Living for God. Reaching people of all abilities. Teaching them to follow Jesus.
SUNDAYS
Sunday mornings are the center of our Special Needs Ministry. We offer classroom opportunities to individuals from birth through adulthood with strong Bible teaching that connects them in God's Big Story in memorable and exciting ways.
Beyond Sundays
We have a number of groups that meet during the school year for our teens and adults! YoungLife Capernaum Club is designed for students ages 14-22, and our Anchored Club is geared towards adults ages 23 and older. Both groups meet on the third Saturday of each month from 4-5:30pm. Clubs are a great place to make new friends and to learn what it means to be part of a body of believers!
The Special Needs Ministry Team
Sarah Markley
Administrative Assistant