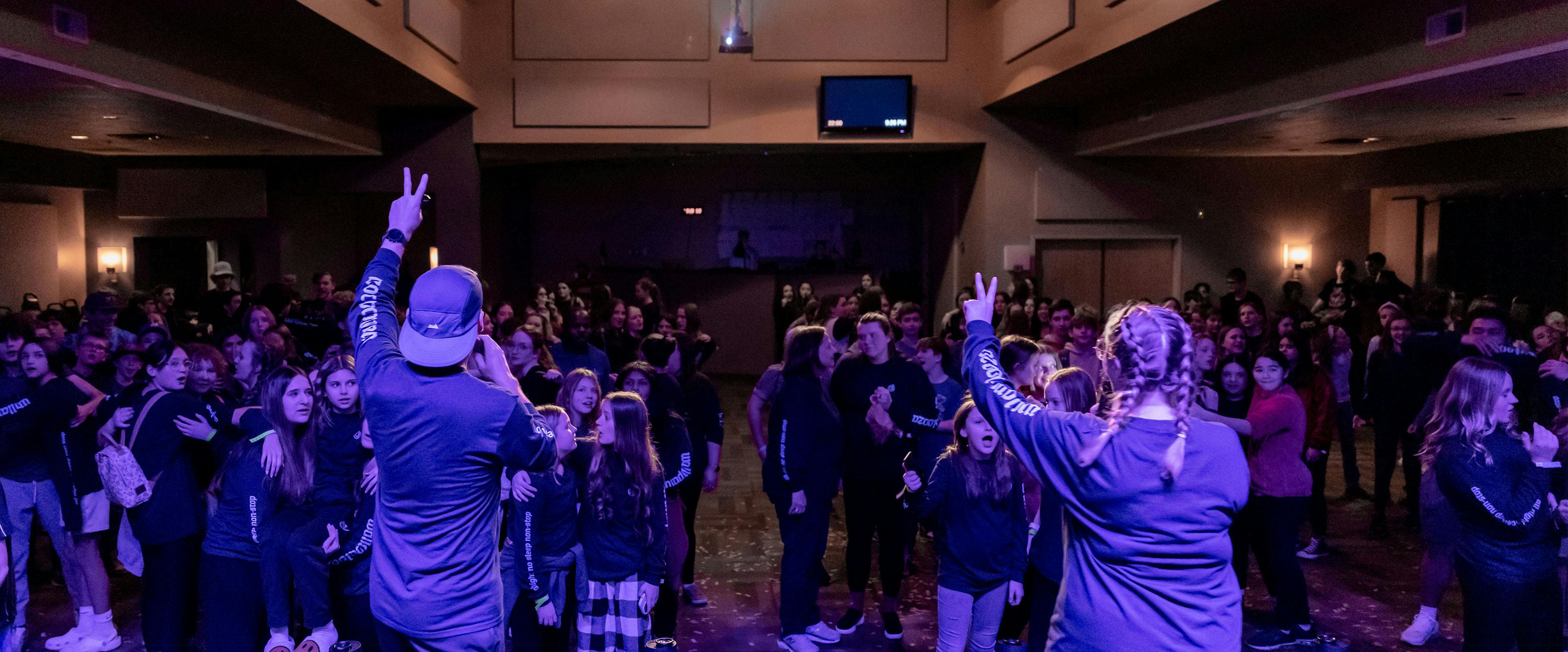 Student Ministry
Helping students to be known, to know Jesus, and to do His Kingdom work.
SUNDAYS
Green Student Ministry (GSM) exists to reach students from 6th through 12th grade with the goal of creating a safe space for them to be known by peers and adult leaders while growing in their understanding of Jesus and His Kingdom. We want to lay a foundation for faith in Jesus that is built on a firm identity in Him with the confidence to ask questions and seek answers supported by scripture as we learn to live for Him by participating in Kingdom Work.
Small Groups
Small groups exist to create a space for students to help foster relationships with one another while having deeper conversations about what it looks like to follow Jesus. GSM small groups take place from September through April. Middle School small groups meet on Wednesday evenings at the church, and High School groups meet on Sunday evenings in local host homes. Groups are typically divided by gender and grade level, and each group is facilitated by two adult leaders who have been thoroughly screened and trained.
Faith Milestones
We celebrate with students and families when we get to be a part of your special moments! From publicly sharing your testimony for the first time, to following Jesus' instruction to be baptized, we're here for all the milestones on the path toward following Jesus.
Trips & Conferences
Special events with GSM are a great way to better get to know your friends, your small group leaders, and grow in your relationship with Christ! (Plus, they're a lot of fun!)
Middle School
RUOK (fall retreat)
Wallapalooza (winter all-nighter)
MIX (summer camp) - Register here for MIX.
High School
Reset (fall retreat)
MOVE (summer camp) - Register here for MOVE.
The Student Ministry Team
Betsy Allphin
Assistant Director
Laura Humm
Administrative Assistant